---
---
How Do the Chinese Immigrants in Canada Celebrate
Their New Year ?
---
The celebration of the Chinese Lunar New Year has grown as a Canadian reality, as more and more Chinese people have settled in this country.
The first Chinese community in Canada was founded around 1802 at Barkerville, southeast of Prince George, British Columbia - at the time of the Fraser gold rush. The majority of these Chinese immigrants were from Guangdong province, an area near by Hong Kong.
The next major wave of immigration was in the 1880s when 15,000 men were contracted to help build the British Columbia section of the Canadian Pacific Railway. When the tran-continental railway was completed in 1885, many of these men returned to China, while some settled in the Prairie provinces and Eastern Canada.
Today, about one million Chinese immigrants live in Canada - two-thirds of them in Vancouver and Toronto. Though Chinese society in Canada has been transformed over the yaers, many traditional and family values are still maintained. Chinese New Year festivities in Canada, both private and public, give Chinese-Canadians an opportunity to renew their sense of cultural and ethnic identity and connect with past generations. Every year, different Chinese associations in Canada holds different celebration parties to celebrate the New Year. In the parties, the eastern culture and western culture are mixed, and that makes the celebrations even more interesting and colorful.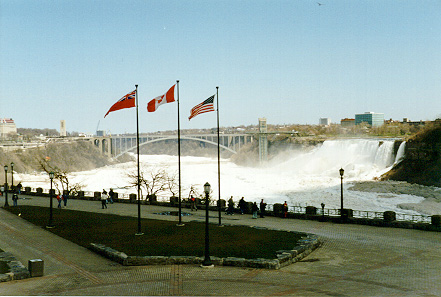 Back to the Main Page
---
---