---
---
My Hobbies
---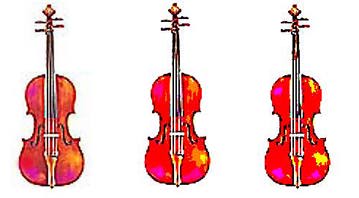 I have two type of hobbies --- Art and Sport:
1) Hobbies in Art :
I enjoy classical music,and some of the comtemperary music (mainly some romantic style music but not rock & roll).
I also enjoy playing musical instruments. Although I am not a skilled player, I do play a little bit violin.
Photographying is an another area that I am interested in, I often take some nice scernary pictures when I go to a new place. I also enjoy moives, of course, but mainly limited to historical stories and romantic stories.
2) Hobbies in Sport :
I enjoy swimming. I learned swimming in the KunMing Lake in the Summer Palace of Beijing when I was in the high school. That lake is truely a very beautiful lake (you can see a picture of the Summer Palace in this Web site).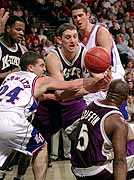 Basketball is my most favriate sport. I played basketball almost everyday when I was in the University in China. Unforturenately, playing basketball need a group of people, it is always not that convinent to find enough people to play together.
Badminton and ping-pong (table tennis) are also my favotite sports. I find Canada is really a good place to play ping-pong and badminton, because I can easily find a right place to play here.
---
These are two pictures taken by myself in Beijing, China
These are two pictures taken by myself in Alberta & BC, Canada
These are two pictures taken by myself in Toronto, Canada
These are two pictures taken by myself in Niagara Fall, Ontario, Canada
These are two pictures taken by myself in Windsor, Ontario, Canada
---
Back to the Resume Page or Back to the Main Page
---
---